Data Internship
Starting February 2024 – preferably 20 weeks
Note: this is an Internship
Are you a data enthusiast who is passionate about turning raw data into meaningful stories and actionable insights? Do you have a knack for analytical thinking and a drive to make a societal impact? If so, Klup is on the lookout for someone like you!
Klup is a vibrant impact-driven startup dedicated to enriching the lives of 50-plussers in the Netherlands. With over 130.000 registered users and nearly 250.000 connections made, we are on the brink of scaling up and revolutionising our platform with data-driven solutions.
As a Data Intern at Klup, you will:
Collaborate with a dynamic team, including Dylan (backend and data engineer), Agustin (full stack developer), and our front-end app team in Valencia, to enhance the Klup platform.
Analyse user interaction data to drive improvements in the Klup app and web platforms.
Provide insights that will influence business decisions and user experience strategies.
Engage in brainstorming sessions and contribute to the overall business logic and user experience.
It is also possible to do your thesis at Klup, possible subjects:
Machine learning model to predict newsfeed items based on user data and behaviour
Analysis of growth opportunities in the areas of location, usergroups
Data analysis as an input for user personalization
Predictive analytics about user engagement
Forecasting of user behaviour based on seasons, events, etc
What we are looking for:
A persistent and curious mind, eager to learn and solve complex data problems.
A strong understanding of statistical analysis, predictive modelling, and machine learning algorithms.
Excellent problem-solving skills and attention to detail.
A strategic thinker with an entrepreneurial mindset.
Fluent in English; Dutch is a plus.
Preferably 20 weeks

24-40 hours per week (dependent on type of internship).
What Klup offers:
A chance to be part of an informal, dynamic, and friendly startup team.
Hybrid working options to suit your lifestyle.
A platform to voice your ideas and initiatives, no matter how long you've been with us.
A meaningful role where your work has a direct impact on our users' lives.
A company laptop and the necessary tools to succeed in your role.
A decent internship compensation.
If you're excited by the above and want to join us, please apply directly or get in touch with Michelle.👇🏻
Benieuwd naar Klup?
Oprichter Michelle vertelt je graag wie we zijn, wat we doen en vooral hoe jij kan bijdragen aan ons succes. Vind je dit fijn voor een 'officiele' sollicitatie? Stuur haar dan even een berichtje voor een belafspraak ☎️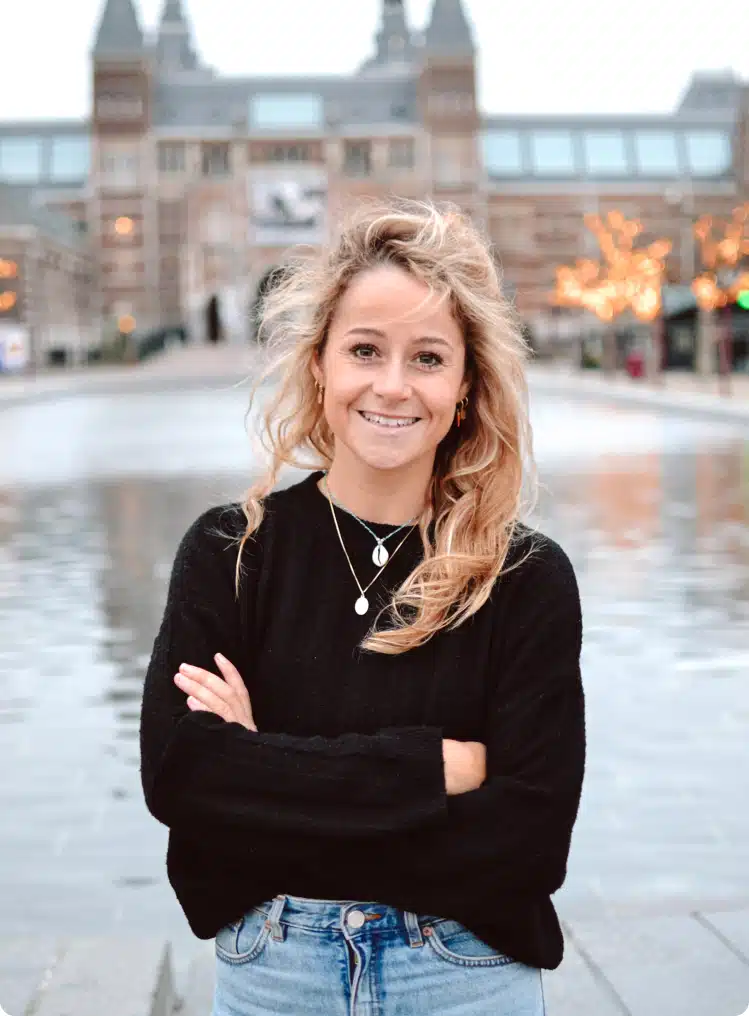 Samen maken we impact. Doe je mee?
TV Commercial
op landelijke televisie
Onze eerste landelijke Radio & TV campagne was natuurlijk een hoogtepunt. Tijdens de feestmaand december bereikten we miljoenen Nederlanders. 🚀
Kerst Sing-a-Long
met Nationale-Nederlanden
Het ultieme kerstgevoel tijdens de grootse online sing-a-long onder leiding van Karin Bloemen en Cor Bakker. Een hartverwarmende samenzang van duizenden kluppers.🎙
Het Klup-gevoel
Leden vertellen
Samen ervaringen delen, dat is onze missie. Kluppers Paul en Carola vertellen over hun eerste Klup-activiteit. Zo maken we dagelijks impact op het leven van duizenden kluppers. 🙌